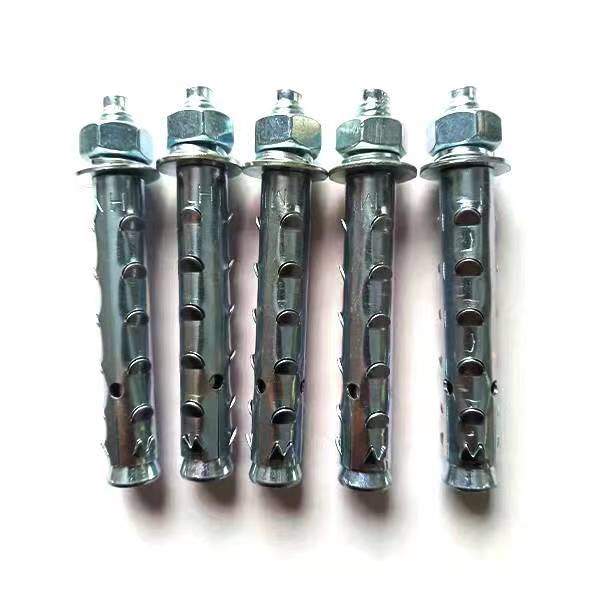 1.The shortcomings of the present foam brick sleeve anchor bolt.
Because of the simple structure of the foam brick sleeve expansion bolt, the friction with the wall is small, the bolt is easy to loose in the fixing process, resulting in installation is not firm. Therefore, it can only be applied to low safety level of occasions, such as housing decoration, home appliance installation, etc. However, it is not suitable to fix large-scale products and equipment.
What is the new type sleeve anchor bolt for foam brick?
In order to overcome the technical deficiency of the present foam sleeve expansion anchor bolt, a new type of special sleeve anchor bolt for foam brick has been invented. The product consist of a bolt , an expandable sleeve, a hexagonal nut, and a flat washer. One end of the bolt is a cone-shaped platform, and the small diameter end of the cone-shaped platform is located near side of the sleeve. At least two sleeves is arranged on the bolt, and there are saw-shaped teeth. Each sleeve is provided with a plurality of raised single barbs and double barbs, both of which are spaced along the axis. There are three axial openings at one end of the sleeve away from the serrated teeth, and each opening end is a through hole.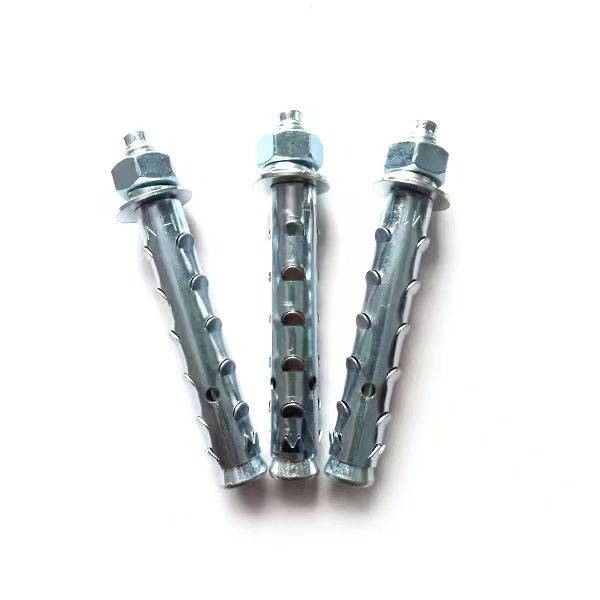 3.The advantages of the product.
Compared with the present foam brick sleeve anchor bolt, the new type product has advantages as follows:
There are at least two sleeves are arranged on the bolt, and the barbs and the saw-shaped teeth are arranged evenly, which can puncture the hole of the foam brick, making it bite the wall more firmly.
4. The drawing and the explanations: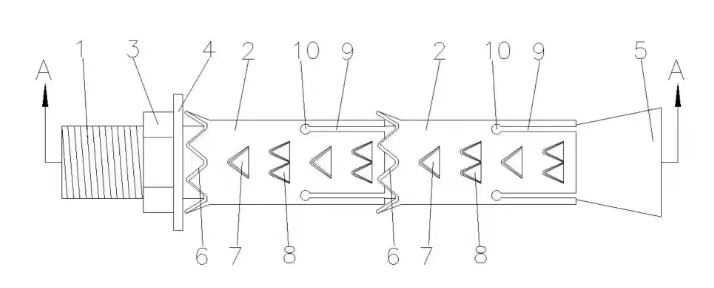 1.bolt
2.sleeve
3. hex nut
4. flat washer
5. cone-shaped platform
6.Saw-shaped tooth
7.barb
8.double barbs
9.axial opening
10. through hole
---
Post time: Sep-12-2022