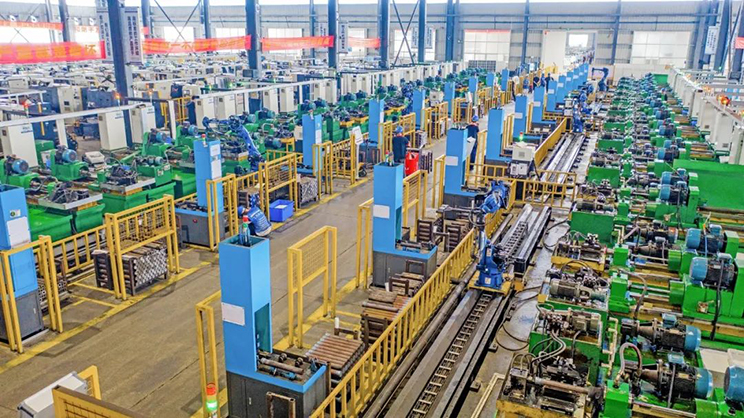 According to the plan of the 20th National Congress of the CPC , Handan City Multicipal Government  has  earnestly planned the chinese-style modernization of fastener development  and continuously improved its industrial structure.
While emerging industries are booming, Handan's traditional industries are also being upgraded. Yongnian district, known as"The capital of China's Standard Parts", is led by scientific and technological innovation and has built a comprehensive industrial chain from high-end equipment manufacturing, technological research and development, inspection and testing, surface treatment to logistics distribution.
We will accelerate the transformation and upgrading of Yongnian's standard parts industry. Up to now, Yongnian has cultivated 4 provincial innovation platforms, 52 high-tech Enterprises and 425 small and medium-sized high-tech enterprises, which have injected strong impetus into the high-quality development of the standard parts industry.
At present, Yongnian standard parts production has reached 4.9 million tons, output value of 34.2 billion yuan.  The production and sales covers about 55% of the national market. Next, we will continue to focus on high-quality development and enhance our capabilities in distribution, manufacturing, R & D and testing, and talent development, further enhance the entire industry of high-end, intelligent level.
---
Post time: Nov-23-2022